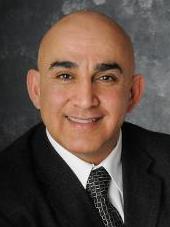 Omid Talebi
Real Estate Representative
Designations: P.Eng.
Languages Spoken: Persian / Perse
About Me: A U.N.B grad and former sales manager of a high volume dealership in Canada. Prior to real estate, I managed a high-performing sales team at a very successful dealership in Toronto. I moved back from Toronto, Ontario to the beautiful Island in 2008 with my family for a better quality of life and I've been a licensed Realtor & an award winner since 2009 with Royal LePage Peters & Lank Realty. I specialize in the sale of residential properties as well as commercial and investment properties. Applying my years of experience in sales, I am known for outstanding client service, 24/7 availability and as a skilled negotiator with my client's best interests at heart. I strongly believe that it is not only my duty to represent my clients to the best of my ability, but also to educate them throughout every step of the process armed with useful information and market insight, so that my clients make the best decisions possible. I am honest, hard working and extremely knowledgeable about the real estate market.
Region Serviced: Summerside, Western P. E. I., St-Jean, Wellington, Victoria, Stratford, York, Vernon, Wheatley, New Glasgow, Souris, Northumberland Strait, Prince County, Spring Valley, Sherwood, Mount Hope, Queens County, Montague, Mount Pleasant, Cavendish, Charlottetown - Parkdale, Glencoe, Fredericton, Kings County, Fairview, French River, Georgetown, Charlottetown, Cornwall, Bloomfield, Belle River, Caledonia