Trusted Brand, Helping Culture, Community Support
At Royal LePage, our culture is our brand and our helping culture is reflected in everything we do. This spirit of exceptional service, collaboration, support and giving back, thrives at every level of our organization – from our employees, to you, our brokers, managers and sales professionals. It is a big part of what makes belonging to Royal LePage so special, and a cornerstone in our industry leadership and success. In survey after survey, decade after decade, consumers and real estate industry professionals alike have consistently defined and associated the Royal LePage brand with trust, integrity, success, support and collaboration. We are committed to helping you excel at your profession and achieve the results you want, by supporting you with a strong brand, culture of collaboration and innovation, and leading training, technology and marketing tools and continuously giving back to the community via our efforts with our Royal LePage Shelter Foundation. At Royal LePage, Helping You is What We DoTM. Maximize your earning potential. Join Royal LePage...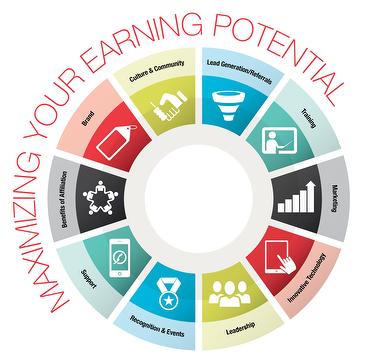 Royal LePage Realtors, some of the best in the industry, are strongly supported by a national brand, a culture based on community and collaboration, innovative technology, and outstanding leadership.

Leverage the Royal LePage Toolkit for Success to build your skills with powerful business tools, best-in-class training, and access to leads and referrals to fill your sales pipeline.